April 2016 - April 2017. Hard Classic Truck Tonneau Cover.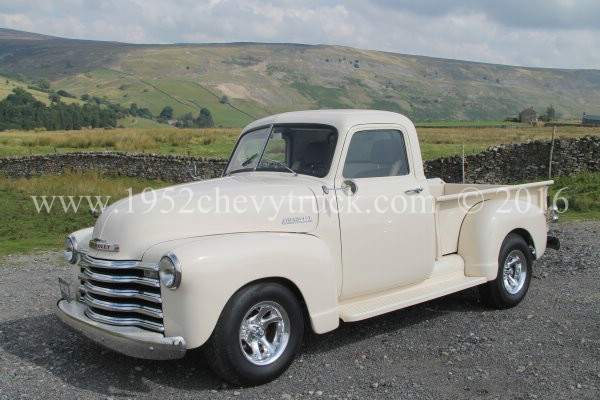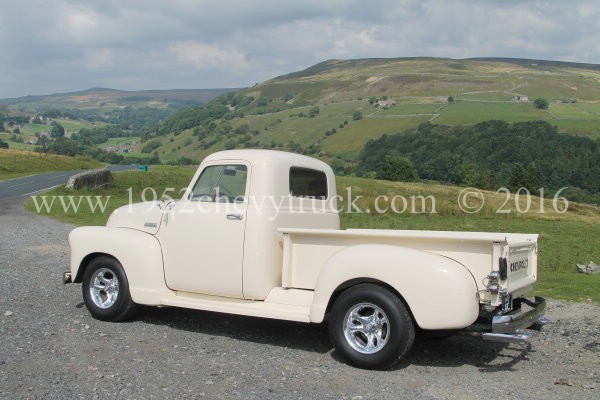 Aims -
• A hard tonneau cover. Must be completely rigid and not sag.
• Cover must look like it has been manufactured like a modern truck tonneau cover (not look home made).
• Zero impact. Must be possible to fit it without drilling any holes in the truck. All paint work protected.
• Must not detract from the appearance of the truck.
• Must be possible to remove it easily.
• Must be possible to run with it open.
• When open it must still look amazing and not detract from the appearance of the truck.
• A system should be included so that water does not get through to the bed.
• Tonneau covers reduce drag and improve fuel consumption.
Clarifications -
1.
I have been working on this project since April 2016 and it is close to completion.
2.
Zero impact. Wait and see how this is achieved.
3.
The all important appearance. There have been a couple of companies who have made hard covers for
classic trucks, one company has disappeared but all of these covers have looked pretty bad. That is
because these companies prioritised water proofing over appearance. Their tonneau covers completely
cover the whole of the top of the bed including the "rolls".
A soft cover is not an option. They go over everything and spoil the look of the truck as well. There
can be a pool of water in the middle due to sag and they are often fastened with press studs which
have been drilled into the truck. Any hard or soft tonneau cover which goes over everything is not
going to show the great traditional shape of the truck.
This cover will go inside the bed and will be level with the top corner of the vertical sections.
The flared out bed sides and rolls will be above the cover. This will result in the appearance of
the bed and the whole truck not being compromised. An impression is shown below.
4.
Running with it open. Some of the hardware kit will be exposed. The hardware kit to mount the cover
will be made of mirror polished stainless steel and rather than detract from the appearance,
will add to the appearance.
5.
Water proofing. With a little bit if good design, water proofing still is possible without
ruining the appearance of the truck. Since the cover will sit inside the bed, water channels
and hidden pipes will take away the water keeping the bed dry.
Watch this space. Remember, no drilling. Zero impact.
You can see an "impression" of what it will look like below.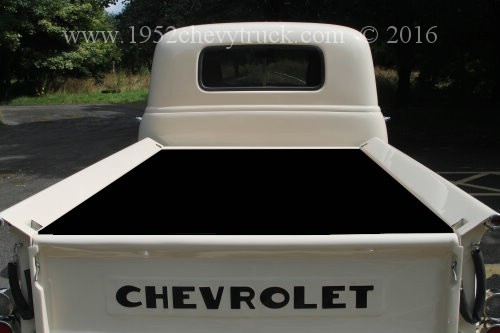 Now you know what this project is all about.
It will happen and it will look very good.
The designs were all completed, templates made and it is being manufactured in a factory.
A full prototype will be ready in December 2016. Photographs will soon be taken.
The cover itself will be black but I guess you could paint it if you wish. Black matches most colours.
It is made of a plastic material for lightness but is webbed reinforced plastic at 30mm thick so very strong.
I have decided to market this product and anyone interested
will be able to purchase a complete kit.
Update March 2017
- Development work continues. 3rd Prototype should be ready in a couple of weeks.
Hope to launch product next month.
Link to our own museum site
Rewind Museum. A Museum of vintage consumer electronics.
See
http://www.rewindmuseum.com/vintagesatellite.htm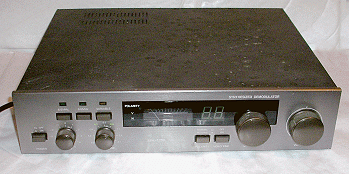 For old Satellite receivers with knobs on!
(and other historic items) - and
Vintage reel to reel video recorders. Vintage VHS
and Betamax VCRs. Vintage video cameras. Vintage
Laser Disc. Vintage Computers. Old telephones,
Old brick mobile phones. Vintage Hi Fi, Old reel
to reel audio and early audio cassette decks.
Including, the history time line of vintage
consumer electronics ... and much more .....
So see,
http://www.rewindmuseum.com/home.htm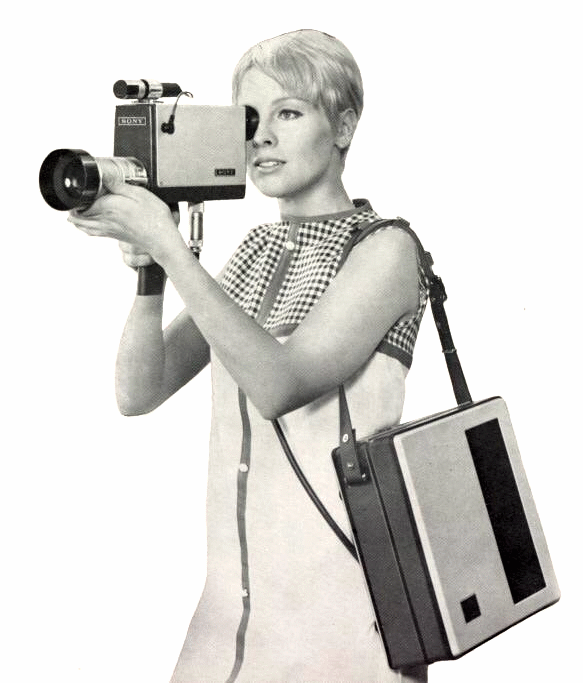 It is well worth a visit.
Only The
Satellite Superstore
brings you
great products, advice and it's own museum

Link to our main site. Satellite TV.
Sponsored by Vision International.
Note. One of our businesses, Vision International (established 1991) sponsors the
1952 Chevy truck site including financial support for this web site.
Vision International is one of a group of businesses that we have in the field of
Satellite TV. This is a link to our sponsor.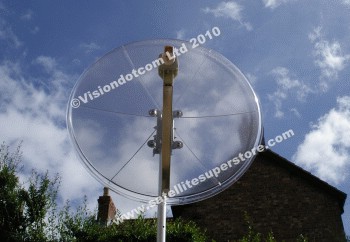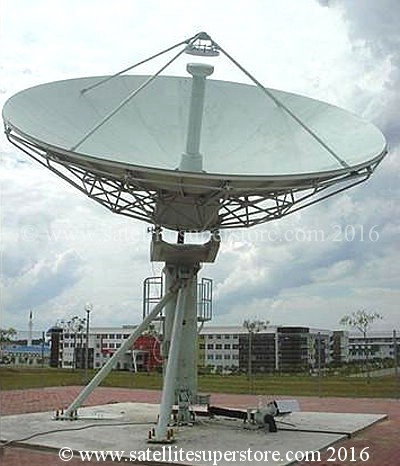 Tune in an extra 10,000 channels? No you don't need a large dish but we do sell
big dishes as well. Watch the world? Links to some of the pages are below,
Satellite dishes
Transparent Dishes
Motorised dishes
LNBs
Satellite Receivers
Mobile / caravan satellite
Multiswitches
Satellite finder meters
All satellite products.
This 1952 Chevy truck web site is maintained on a non-profit
making voluntary basis. Our main business website is at
www.satellitesuperstore.com/cat.htm
Our main business is satellite TV and we are a specialist
satellite company. We supply satellite goods in the UK
and worldwide including fixed and motorised satellite
systems, accessories, and installation equipment.