June 2009 and Feb 2011. Exhaust and mufflers
Introduction. The notes on the exhause system from 2009 and 2011 have been moved to this page so
that they are all together and make more sense.
June 2009. Quiet Mufflers (Silencers).
The exhaust system.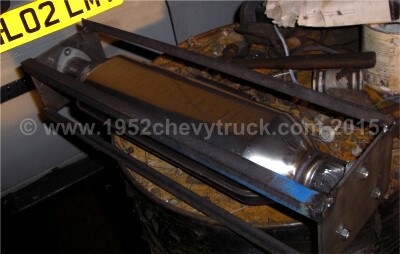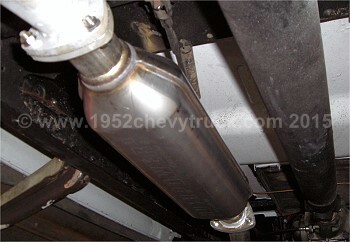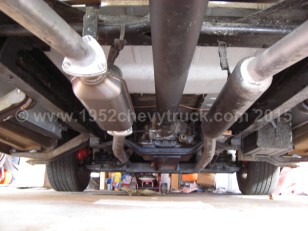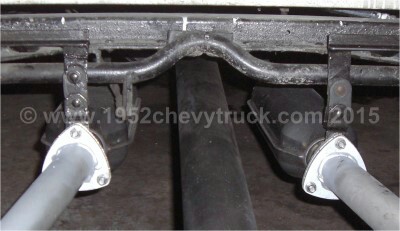 This work was done in Nov and Dec 08. The "Cherry Bomb" mufflers sounded great "round the doors" but on
longer trips they were too loud especially on the motorway. Indeed trying to talk or listen to the radio was
almost impossible while cruising at 70 mph. I contacted Speedway Motors to talk about the various types of
performance mufflers that were available. In particular, were there any that kept women happy? They said that
the Flowmaster range all tended to be quite noisy but the Flowmaster Hushpower stainless steel units had
resulted in good feedback from female sources. An order was placed. It was decided to use stainless steel
exhaust flanges to convert the full exhaust system into 3 sections. Front pipes, silencers and rear pipes. This
meant that each section was easily manageable and the cherry bombs could be re-instated, if required, by
simply taking off a few stainless steel bolts. The flanges were made by a local company using the "Vauxhall"
flange system as a pattern. This meant the triangular gaskets were available locally. Enough flanges were
ordered for the pipe ends, the Hushpower mufflers and the cheery bomb mufflers.
Flanges were also fitted to the cherry bombs (also built in the jig) and they were put in storage.
The final exhaust sound was much quieter but the sound of the V8 was maintained with a good throaty tone.
Being performance units they were not as quiet as modern silencers on new cars. Were they quiet enough to
keep women happy? Perhaps some - but not my wife! So what's new about that ? !! Read on ...
Feb 2011. Quiet Mufflers (Silencers) continued ....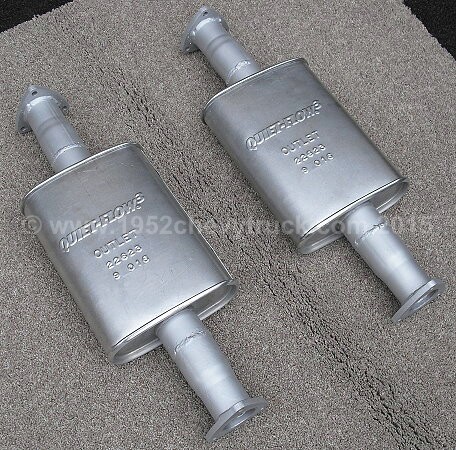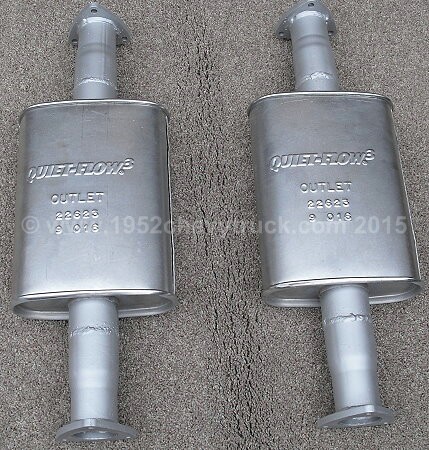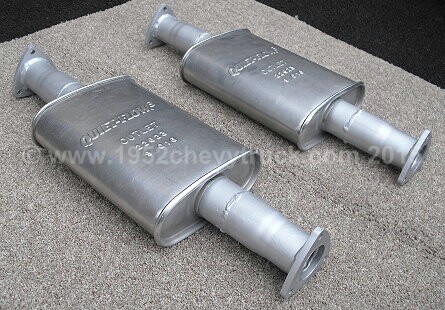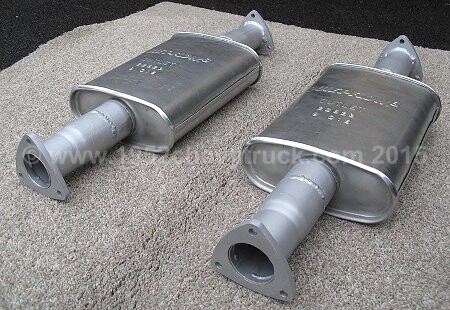 The front end strip down was interrupted for a couple of days to install two new bolt on mufflers.
As shown previously, the design we have is a 3-part exhaust system using stainless steel flanges.
The same jig was used as per the previous mufflers. A local "laser profiling" company was used to
make the 4 flanges - £10 per flange (about $15 per flange). The mufflers are "Walker Quite-Flow 3"
units - part number - 22623 from Summit Racing at $74.95 each. Summit part number WLK-22623.
2.25" to 2" adapters were used as pipe spacer / adapters. These mufflers are ideal as they are
very compact (11" long) and have a low profile (3.25" high). They are designed as OEM equivalents
for an Oldsmobile Cutlass (1983-1987) with a 5.0L V8 engine. Clearly these are not "Hotrod"
performance "Flowmaster Hushpower" mufflers like the those already fitted, however, since this
flange system enables the mufflers to be changed over in about 20 minutes, this quiet set can
be fitted for the long distance high speed trips. With other modifications we hope to be
able to hear the radio at 70mph! Already fitted is a large amount of cab sound deadening
(although not including the doors as they have not yet been restored). We intend to remove
the gutter rails around the top of the door to reduce wind noise and eventually a 4-speed
automatic transmission (including an overdrive gear) will replace the "Turbo 350" to
reduce engine revs at high speed. Everything eventually adds up to reduce overall noise levels.
Update January 2022 -
The sound from these Walker mufflers have always been fantastic and they have never been removed.
When it was realised how good these mufflers were, the Flowmaster mufflers were eventually sold on eBay and the
Cherry Bomb mufflers were sold locally. The
gutter rails.
were shaved off in 2011. A
4-speed 2004R transmission
from
Extreme Automatics
was fitted in 2014-15. This reduced engine revs to about 2000rmp at 70mph.
The only noise now at 70mph is wind noise (which is significant) caused by the shape of the truck but you can hear the radio!
Click on the banner below to see our new web site.
It is about a new hard tonneau cover (bed lid) for the 1947-53 Chevy truck.
Model - "Zero Impact Ultimate 3100" Tonneau cover. Fit without drill holes in your truck.
You can read about it and you can
order it
. It is available
now
.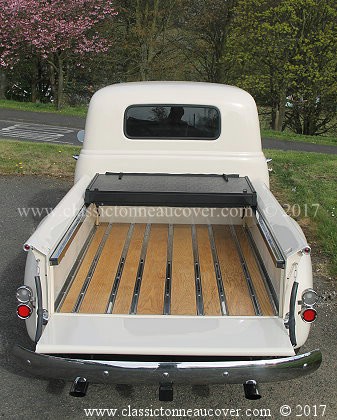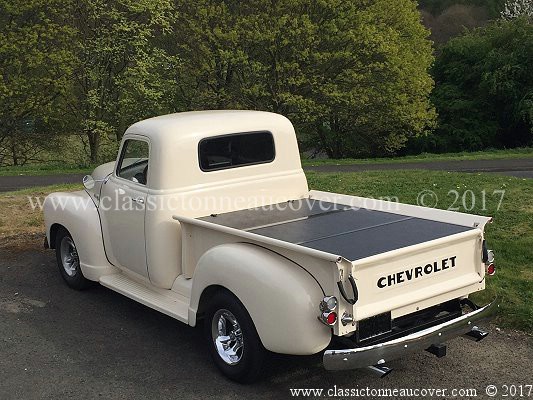 Click on the banner above.
• A hard tonneau cover. Completely rigid, solid and strong. Folding.
• Zero impact. It can be fitted without drilling any holes in the truck. All paint work protected.
• Does not detract from the appearance of the truck. Enhances the appearance of the truck.
• With the cover removed and just the hardware kit showing it still looks "show quality".
• When the cover is fitted but open it still looks excellent and does not detract in any way from the appearance of the truck.
• The cover can be removed in under five minutes.
• All materials and finishes are of the highest quality.
• There is a choice of hardware support finishes to suit painted or patina trucks.
• A water drainage system is included to prevent water from leaking into the bed.
• Better than original factory quality. Just look at the pictures above.
• The model shown is supported by a mirror polished stainless steel installation kit.
• This tonneau cover is for the - 1947, 1948, 1949, 1950, 1951, 1952, 1953 Chevy truck. Advanced design stepside 3100.

Link to our own museum site
Rewind Museum. A Museum of vintage consumer electronics.
See
www.rewindmuseum.com/vintagesatellite.htm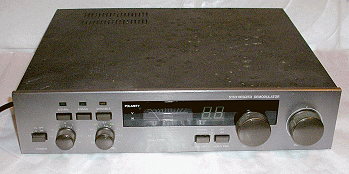 For old Satellite receivers with knobs on!
(and other historic items) - and
Vintage reel to reel video recorders. Vintage VHS
and Betamax VCRs. Vintage video cameras. Vintage
Laser Disc. Vintage Computers. Old telephones,
Old brick mobile phones. Vintage Hi Fi, Old reel
to reel audio and early audio cassette decks.
Including, the history time line of vintage
consumer electronics ... and much more .....
So see,
www.rewindmuseum.com/home.htm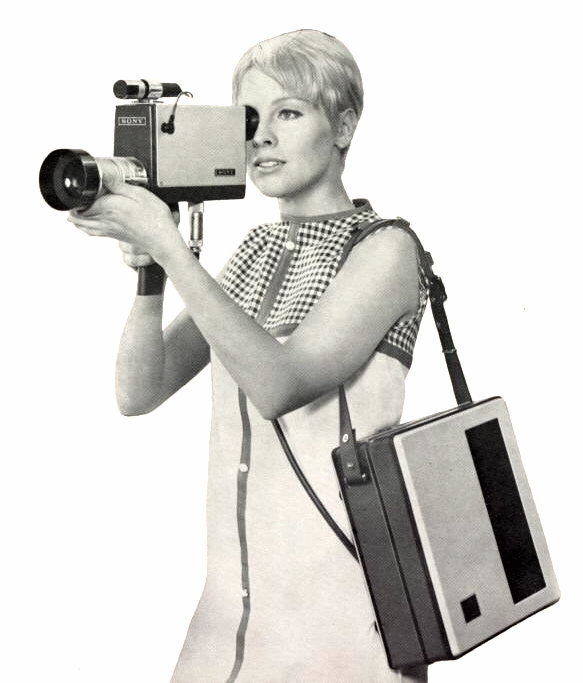 It is well worth a visit.
Only The
Satellite Superstore
brings you
great products, advice and it's own museum


A Useful Search Engine.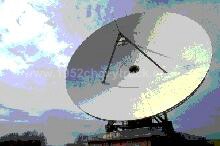 Google.
An excellent very comprehensive search engine. Find everything.
Probably the biggest search engine in the world.
www.google.com

Link to our main site. Satellite TV.
Sponsored by Vision International.
Note. One of our businesses, Vision International (established 1991) sponsors the
1952 Chevy truck site including financial support for this web site.
Vision International is one of a group of businesses that we have in the field of
Satellite TV. This is a link to our sponsor.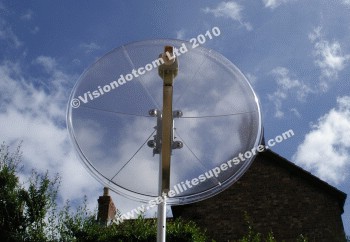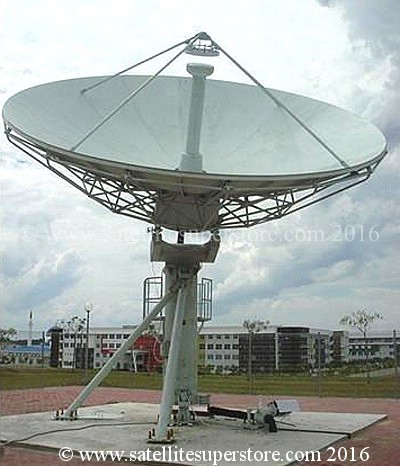 Tune in an extra 10,000 channels? No you don't need a large dish but we do sell
big dishes as well. Watch the world? Links to some of the pages are below,
Satellite dishes
Transparent Dishes
Motorised dishes
LNBs
Satellite Receivers
Mobile / caravan satellite
Multiswitches
Satellite finder meters
All satellite products.
This 1952 Chevy truck web site is maintained on a non-profit
making voluntary basis. Our main business website is at
www.satellitesuperstore.com/cat.htm
Our main business is satellite TV and we are a specialist
satellite company. We supply satellite goods in the UK
and worldwide including fixed and motorised satellite
systems, accessories, and installation equipment.

Web site copyright © 2021 Vision International. All rights reserved.
For all questions & comments about this site's content, contact - Dave
using our
email address -
(We only accept questions in English.)